Cyclemaster

Year: 1952 Item #: 1355 Views: 4,452 Comments: No Comments.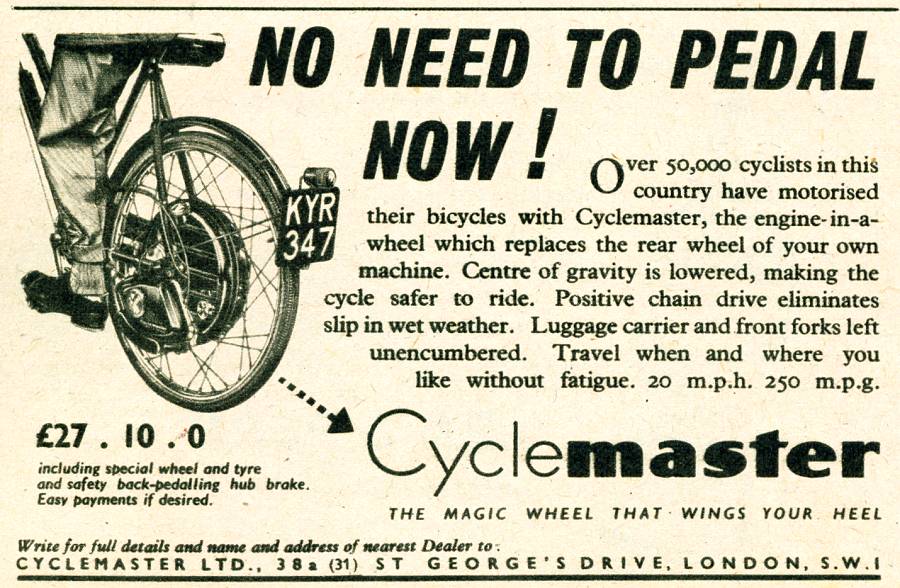 Image scaled down from 900px to 740px wide. Click the image to view the original.
No need to pedal now! Over 50,000 cyclists in this country have motorised their bicycles with Cyclemaster, the engine-in-a-wheel which replaces the rear wheel of your own machine...