Ever Ready Star Blades

Year: 1951 Item #: 767 Views: 4,604 Comments: No Comments.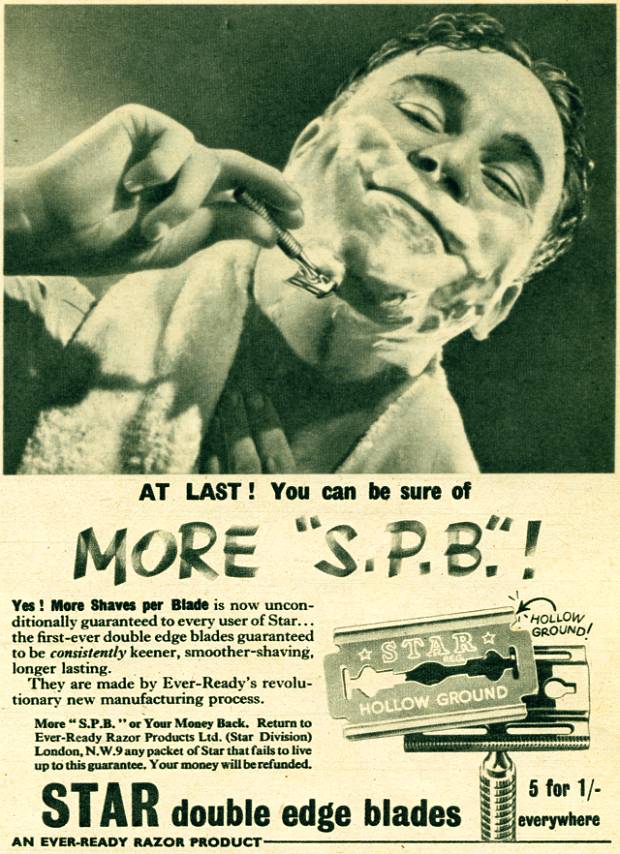 At Last! You can be sure of MORE "S.P.B."! Yes! More Shaves per Blade is now unconditionally guaranteed to every user of Star... the first-ever double edged blades guaranteed to be consistently keener, smoother-shaving, longer lasting...