Mintex Brake Liners
Transport - Car Service, Parts etc

Year: 1954 Item #: 920 Views: 2,940 Comments: No Comments.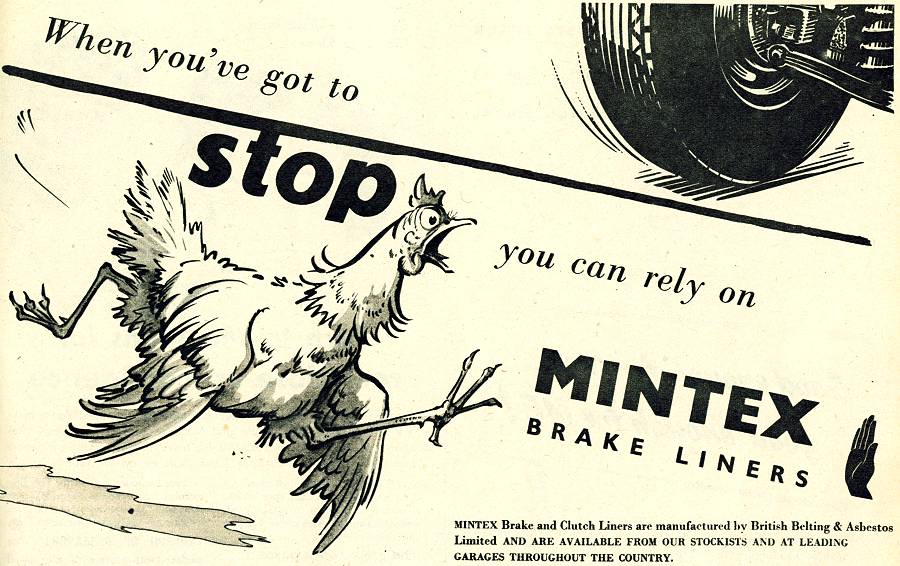 Image scaled down from 900px to 740px wide. Click the image to view the original.
When you've got to stop you can rely on Mintex Brake Liners. Mintex brake and clutch liners are manufactured by British Belting & Asbestos Limited and are available from our stockists and at leading garages throughout the country.