Floriline for the Teeth and Breath
Medicines & Health - Teeth, Toothpaste

Year: 1898 Item #: 96 Views: 3,135 Comments: No Comments.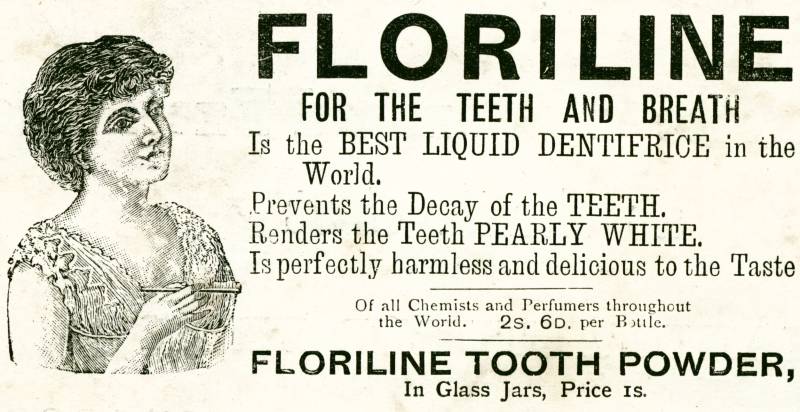 Image scaled down from 800px to 740px wide. Click the image to view the original.
Is the best Liquid Dentifrice in the World. Prevents the decay of the teeth. Renders the teeth pearly white. Is perfectly harmless and delicious to the taste.