Advert Museum
Advert Museum
Townley Motors Ltd
1 Comment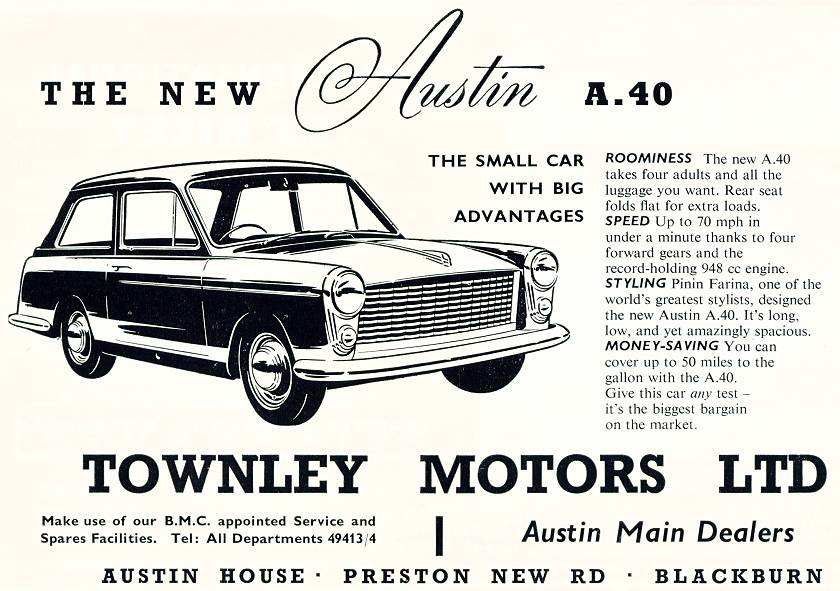 Townley Motors Ltd
Year: 1958
Views: 7,842
Item #: 233
The new Austin A.40 - The small car with big advantages. Roominess. The new A.40 takes four adults and all the luggage you want. Rear seat folds flat for extra loads. Speed. Up to 70 mph in under a minute thanks to four forward gears and the record-holding 948 cc engine...
Source: Lancashire Life, November 1958.
Comment by: geoff on 24th April 2007 at 21:19
my second car was an a40.bought it from barber motors at standish(nr wigan).it was car of the week @£120.stf 463,or was it 463 stf?,it was a long time ago!.great little car.