Affleck's of Manchester

Year: 1959 Item #: 1689 Views: 5,973 Comments: No Comments.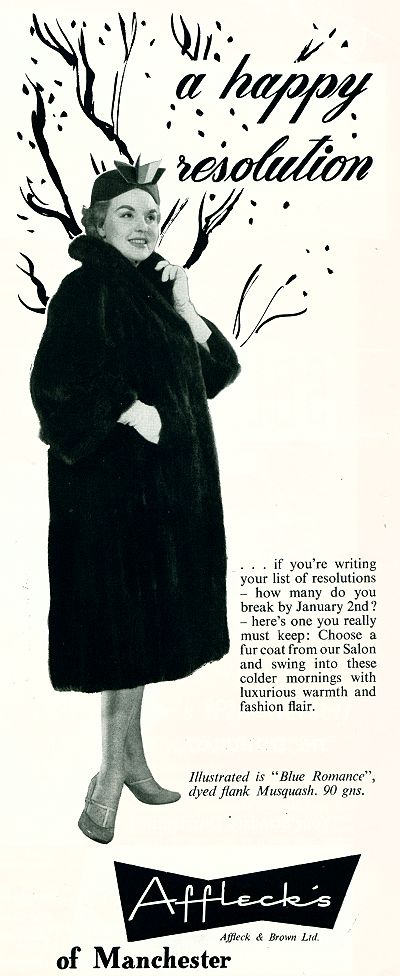 a happy resolution ...if yo're writing your list of resolutions - how many do you break by January 2nd? - here's one you really must keep: Choose a fur coat from our Salon and swing into these colder mornings with luxurious warmth and fashion flair...