Austin Motor Co., Ltd.

Year: 1937 Item #: 1784 Views: 2,420 Comments: No Comments.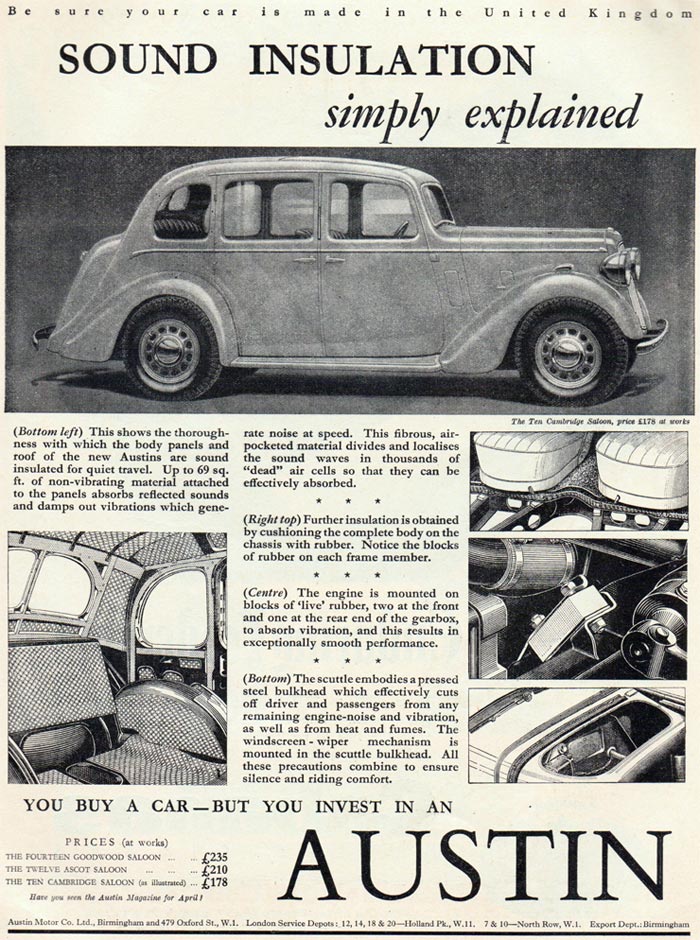 Be sure your car is made in the United Kingdom. Sound insulation simply explained. (Bottom left) This shows the thoroughness with which the body panels and roof of the new Austins are sound insulated for quiet travel...