R. F. Hunter - Gilbert Camera

Year: 1953 Item #: 942 Views: 10,335 Comments: No Comments.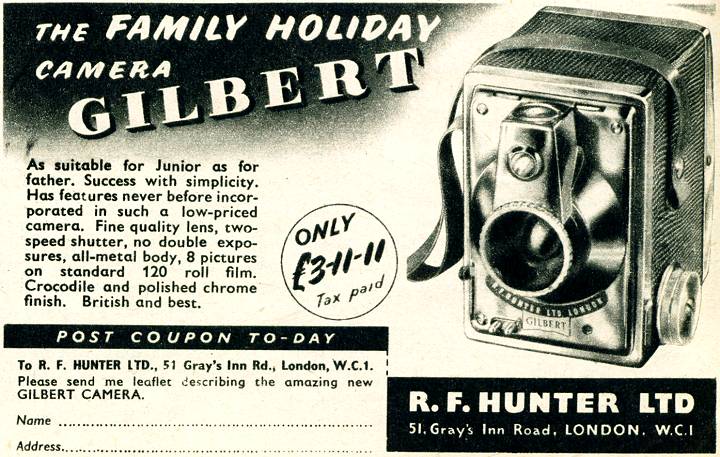 The family holiday camera - Gilbert. As suitable for Junior as for father. Success with simplicity. Has features never before incorporated in such a low-priced camera. Fine quality lens, two-speed shutter, no double exposures, all-metal body, 8 pictures on standard 120 roll film...