Beethams Glycerine and Cucumber
Medicines & Health - Creams & Lotions

Year: 1890 Item #: 99 Views: 9,006 Comments: No Comments.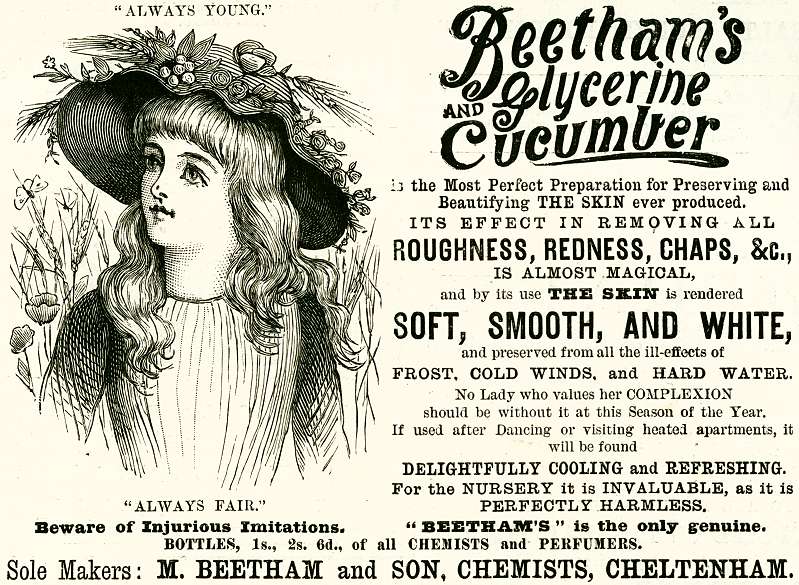 Image scaled down from 799px to 740px wide. Click the image to view the original.
Beethams Glycerine and Cucumber is the Most Perfect Preparation for Preserving and Beautifying THE SKIN ever produced. Roughness, Redness, Chaps, &c., is almost magical, and by its use THE SKIN is rendered SOFT, SMOOTH, AND WHITE, and preserved from all the ill effects of Frost, Cold Winds, and Hard Water...