700 ads
26th February 2007
It's taken a while, but historyworld now has 700 old ads online!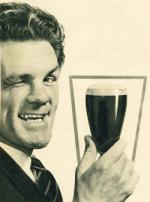 There are many, many more to come. I have access to hundreds of old magazines and newspapers. Picture Posts, John Bull, Wigan Examiner, Wigan Times, Wigan Advertiser, Everybody's Weekly etc etc...

Thousands of vintage ads are planned! Watch this space.

Visit the Advert Museum.
Posted by Brian at 22:29