Advert Museum
Advert Museum
Alcohol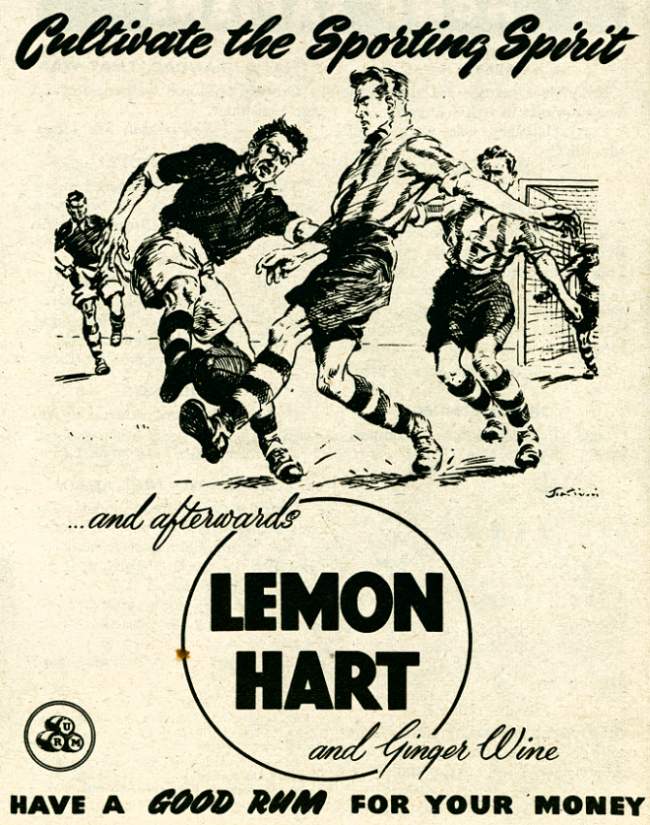 Lemon Hart
Alcohol - Rum
Cultivate the Sporting Spirit ...and afterwards Lemon Hart and Ginger Winw - Have a Good Rum for your money.
Views: 4,372 Year: 1951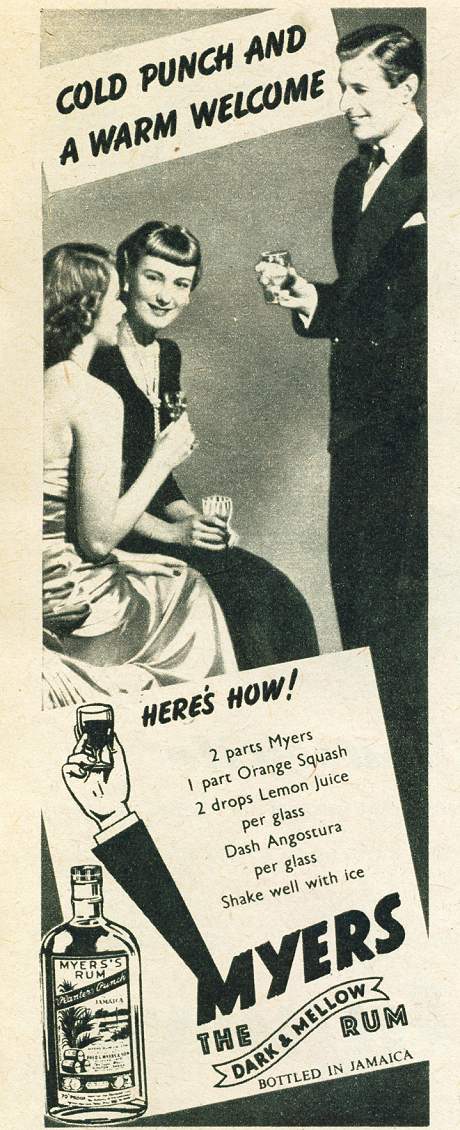 Myers Rum
Alcohol - Rum
Cold Punch and a Warm Welcome. Here's how! 2 parts Myers, 1 part Orange Squash, 2 drops Lemon Juice per glass - Dash Angostura per glass - shake well with ice. Myers The Dark and Mellow Rum.
Views: 4,569 Year: 1950