Advert Museum
Advert Museum
Hair Care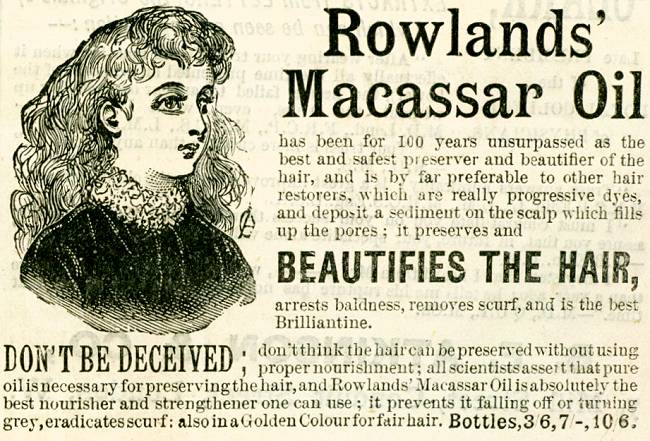 Rowlands' Macassar Oil
Hair Care - Hair Restorers
Rowlands' Macassar Oil has been for 100 years unsurpassed as the best and safest preserver and beautifier of the hair, and is by far preferable to other hair restorers, which are really progressive dyes, and deposit a sediment on the scalp which fills up the pores; it preserves and Buatifies the Hair, arrests baldness, removes scurf, and is the best Brilliantine.
Views: 7,738 Year: 1895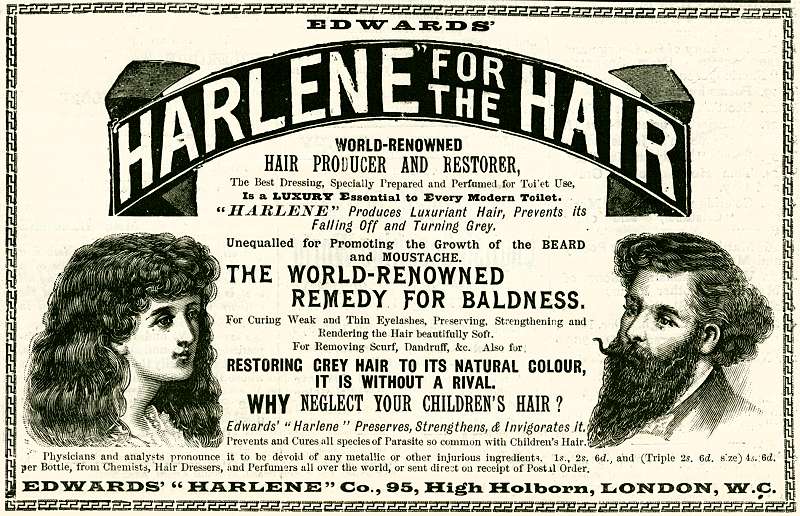 Harlene for the Hair
Hair Care - Hair Restorers
Edwards' Harlene for the Hair. World-Renowned Hair Producer and Restorer, the Best Dressing, Specially Prepared and Perfumed for Toilet Use, Is a Luxury Essential to Every Modern Toilet...
Views: 8,280 Year: 1895 1 Comment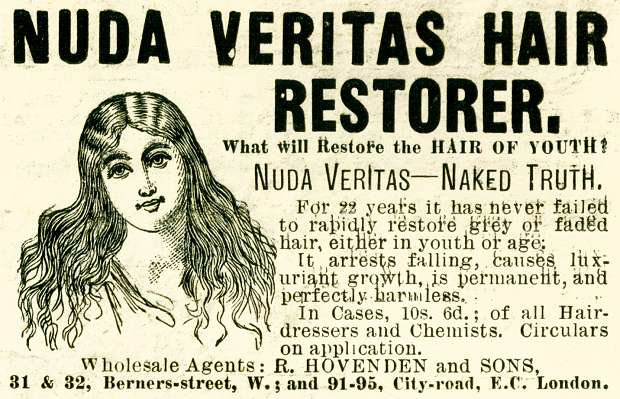 Nuda Veritas Hair Restorer
Hair Care - Hair Restorers
What will restore the Hair of Youth! Nuda Veritas - Naked Truth. For 22 years it has never failed to rapidly restore grey or faded hair, either in youth or age.
Views: 6,215 Year: 1890