Advert Museum
Advert Museum
Holidays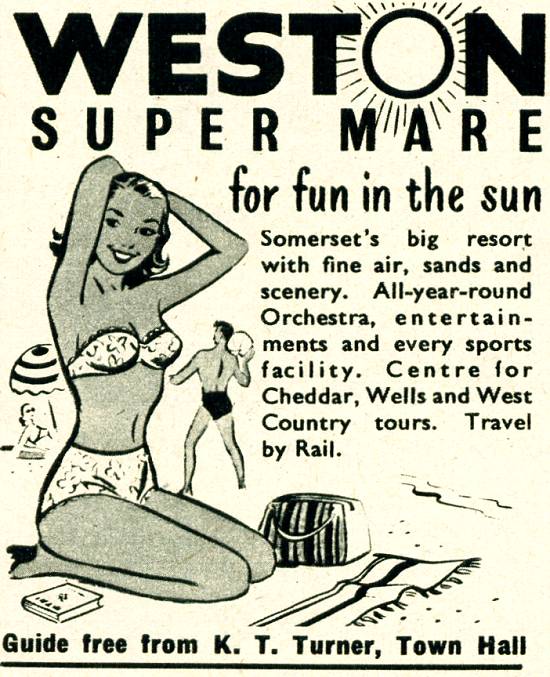 Weston Super Mare
Holidays - Destinations
for fun in the sun - Somerset's big resort with fine air, sands and scenery. All-year-round Orchestra, entertainments and every sports facility. Centre for Cheddar, Wells and West Country tours. Travel by Rail.
Views: 6,893 Year: 1952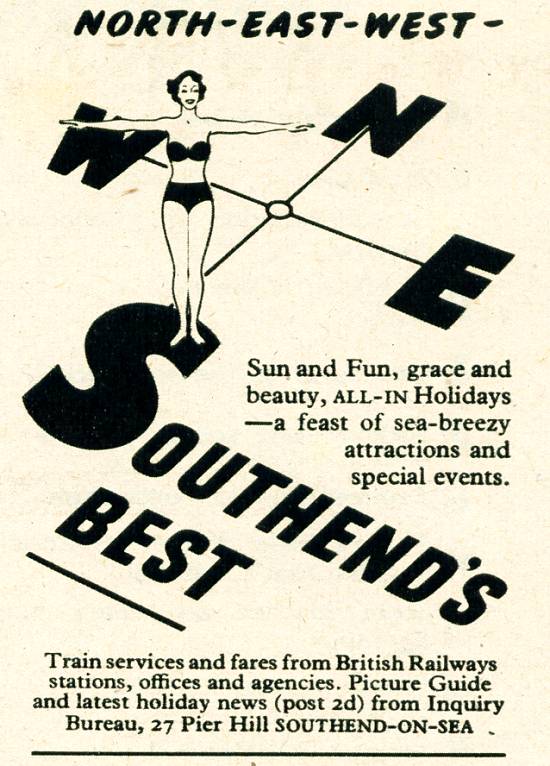 Southend
Holidays - Destinations
North-East-West-Southend's Best - Sun and fun, grace and beauty, All-In Holidays - a feast of sea-breezy attractions and special events...
Views: 5,328 Year: 1952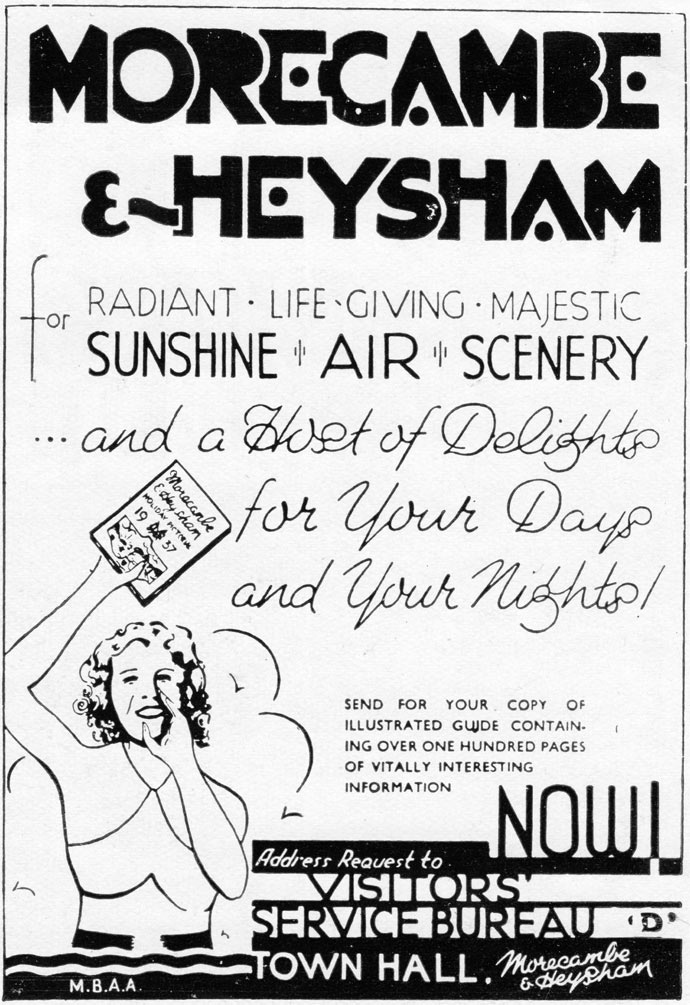 Morecambe & Heysham
Holidays - Destinations
Radiant, Life-Giving, Majestic. Sunshine, Air, Scenery ...and a host of delights for your days and your nights!
Views: 4,710 Year: 1937