Advert Museum
Advert Museum
Holidays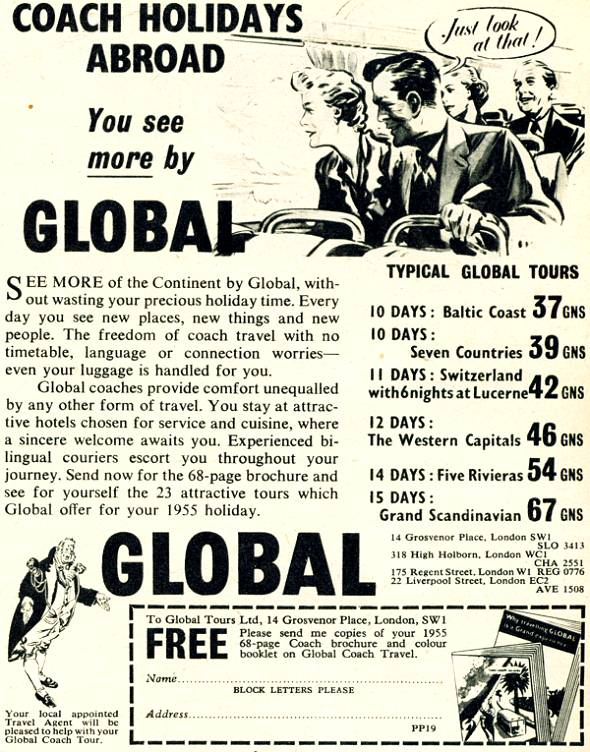 Global Tours
Holidays - Travel Agents
Coach holidays abroad. You see more by Global. See more of the Continent by Global, without wasting your precious holiday time. Every day you see new places, new things and new people...
Views: 5,884 Year: 1955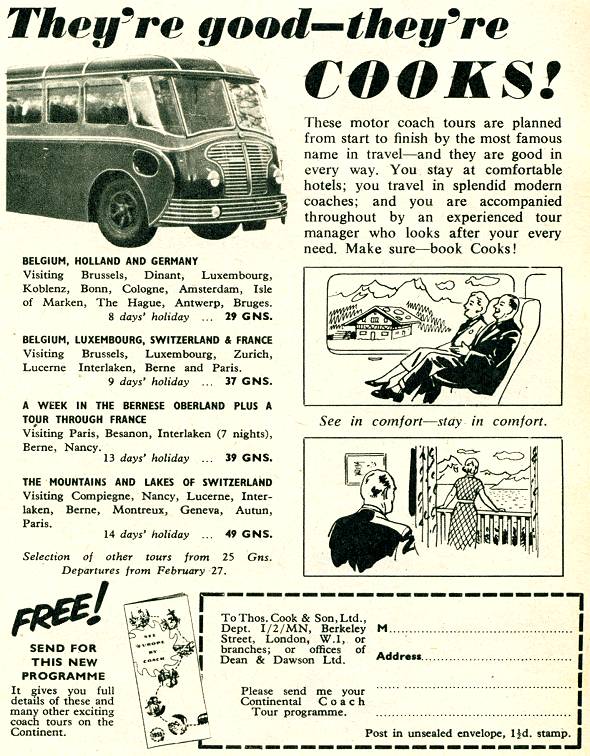 Thomas Cook
Holidays - Travel Agents
They're good - they're Cooks! These motor coach tours are planned from start to finish by the most famous name in travel - and they are good in every way...
Views: 6,685 Year: 1955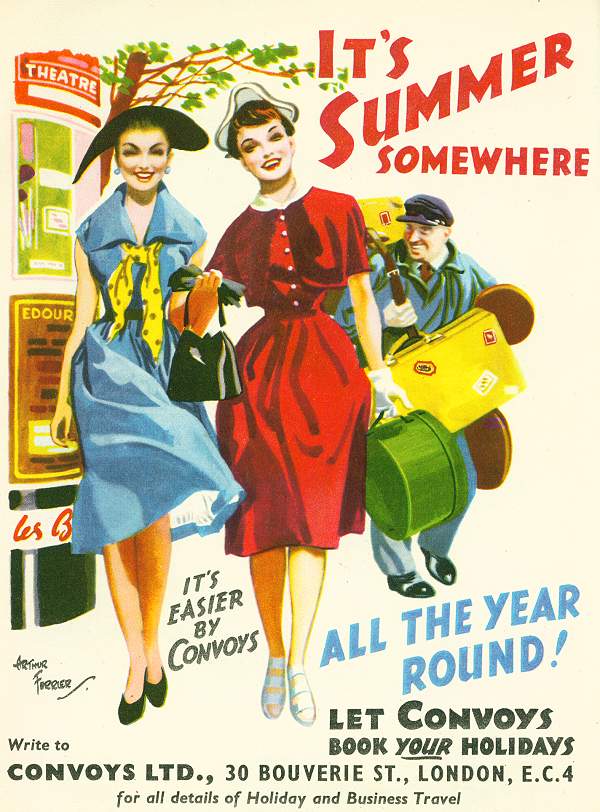 Convoys Ltd., London
Holidays - Travel Agents
It's Summer Somewhere. All the Year Round! Let Convoys book your holidays. It's easier by Convoys.
Views: 7,085 Year: 1953