Advert Museum
Advert Museum
Photography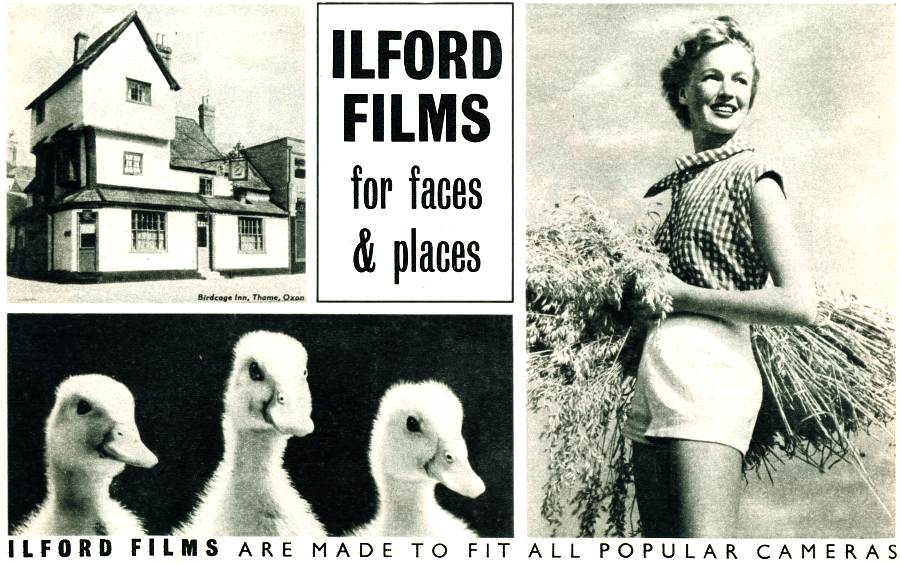 Ilford Films
Photography - Film
Ilford Films for faces & places - Ilford Films are made to fit all popular cameras.
Views: 6,152 Year: 1954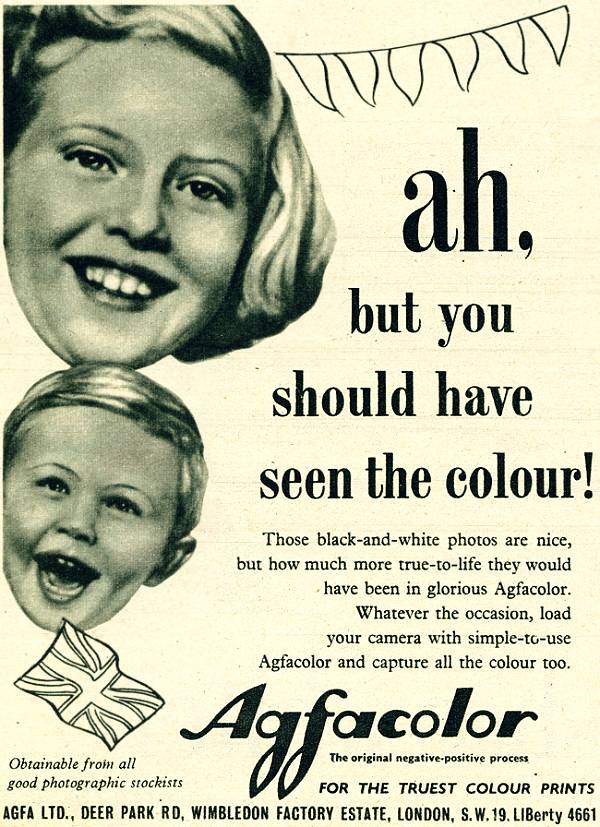 Agfa
Photography - Film
ah, but you should have seen the colour! Those black-and-white photos are nice, but how much more true-to-life they would have been in glorious Agfacolor. Whatever the occasion, load your camera with simple-to-use Agfacolor and capture all the colour too.
Views: 5,305 Year: 1953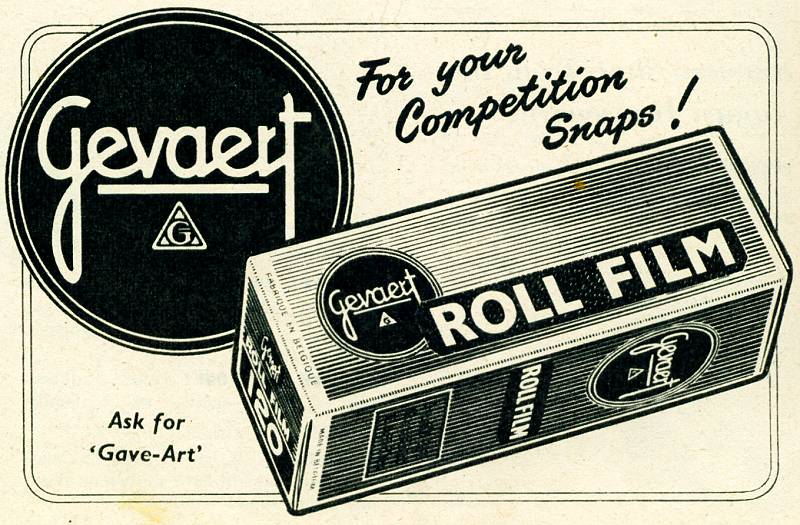 Gevaert Roll Film
Photography - Film
For your Competition Snaps! Gevaert Roll Film - Ask for 'Gave-Art'.
Views: 6,817 Year: 1952
Ensign Roll Film
Photography - Film
They've all come out! thanks to Ensign - Obtainable everywhere.
Views: 5,610 Year: 1951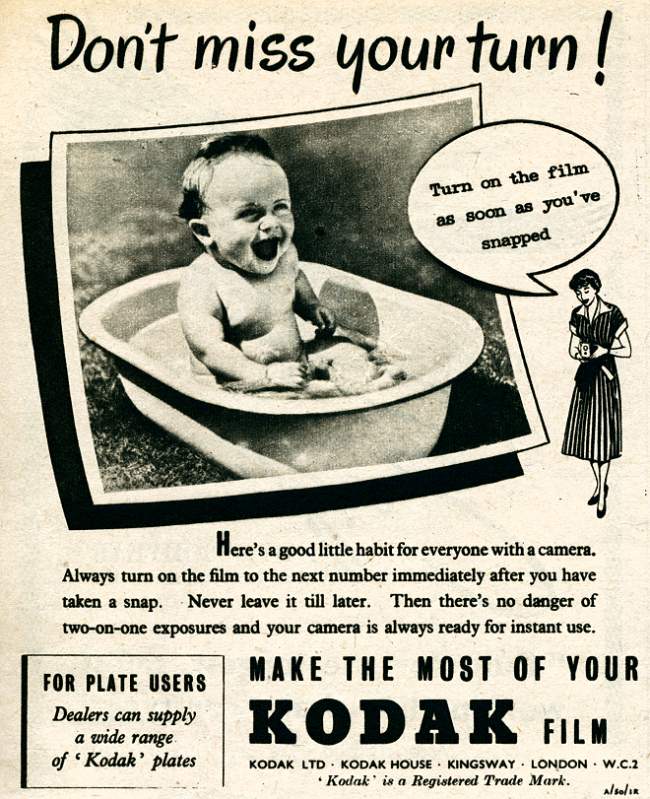 Kodak Film
Photography - Film
Don't miss your turn! Turn on the film as soon as you've snapped. Here's a good little habit for everyone with a camera. Always turn on the film to the next number immediately after you have taken a snap. Never leave it till later. Then there's no danger of two-on-one exposures and your camera is always ready for instant use.
Views: 5,244 Year: 1950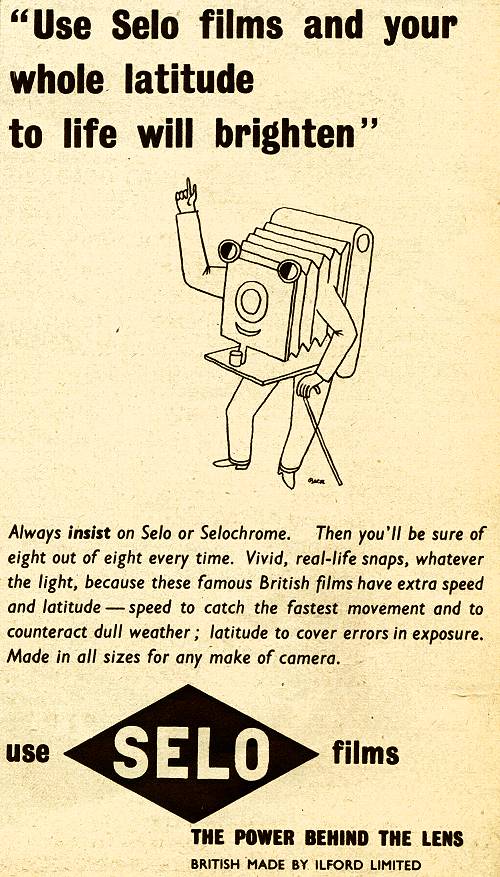 Selo Films
Photography - Film
'Use Selo Films and your whole latitude to life will brighten' - Always insist on Selo or Selochrome. Then you'll be sure of eight out of eight every time. Vivid, real-life snaps, whatever the light, because these famous British films have extra speed and latitude...
Views: 13,129 Year: 1937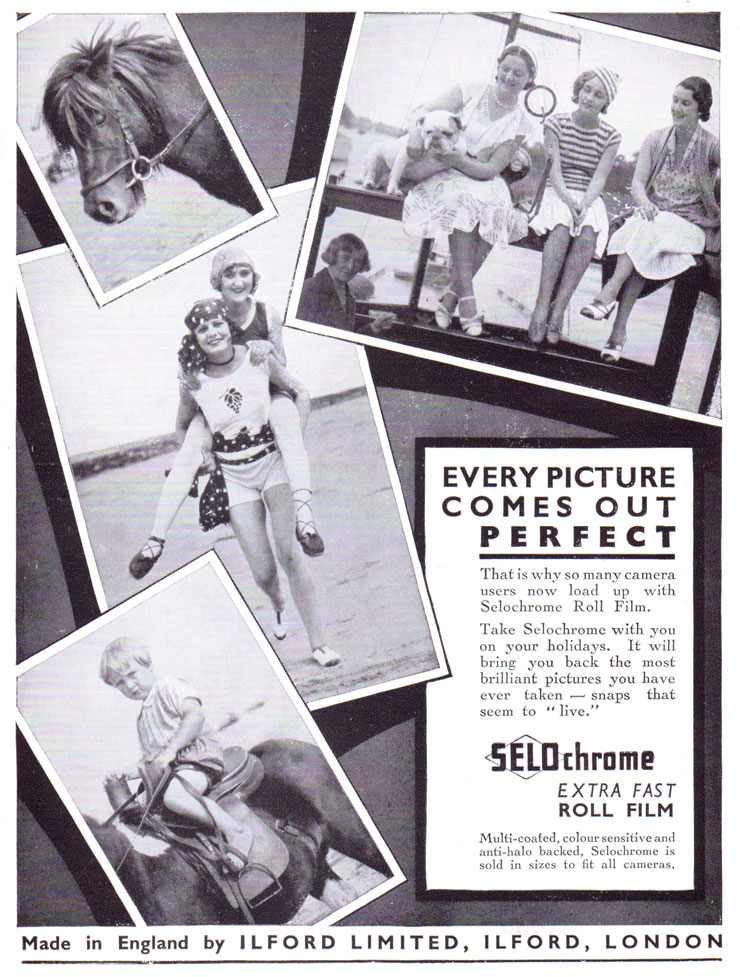 SELOchrome
Photography - Film
Every picture comes out perfect. That is why so many camera users now load up with Selochrome Roll Film.
Views: 3,133 Year: 1936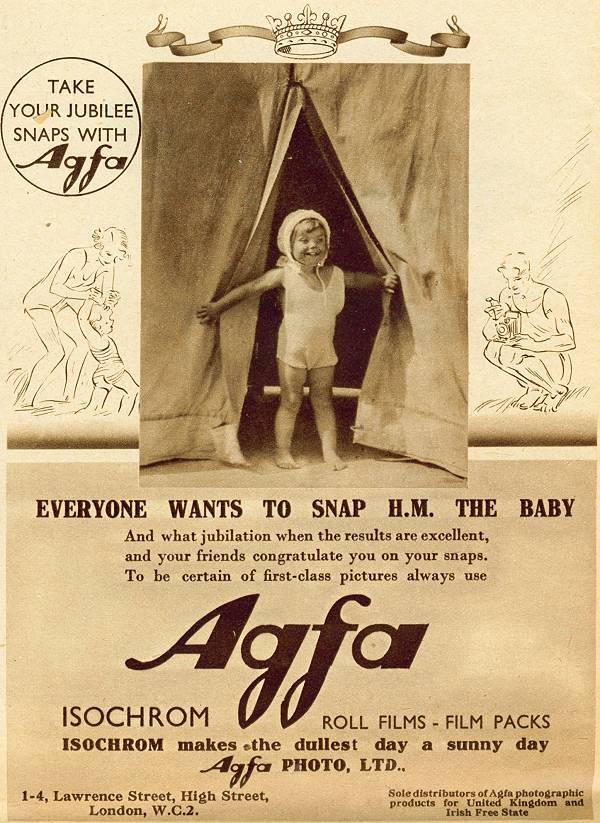 Agfa
Photography - Film
Everyone wants to snap H.M. the baby. And what jubilation when the results are excellent, and your friends congratulate you on your snaps. To be certain of first-class pictures always use Agfa.
Views: 6,119 Year: 1935 1 Comment