Advert Museum
Advert Museum
Stationery etc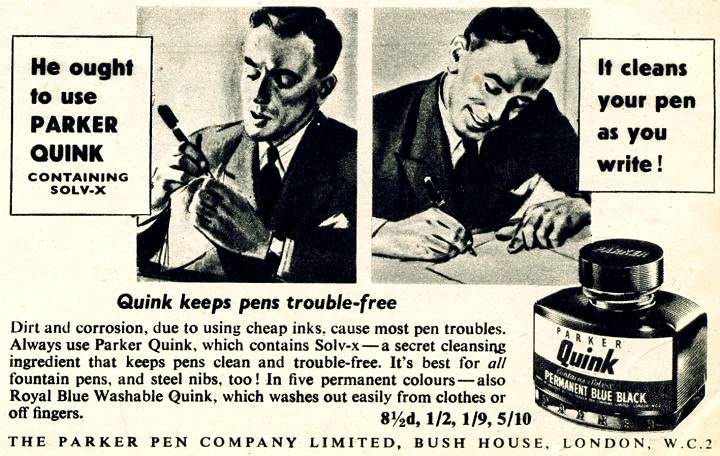 Quink
Stationery etc - Ink
He ought to use Parker Quink containing Solv-X - It cleans your pen as you write! Quink keeps pens trouble-free...
Views: 6,693 Year: 1953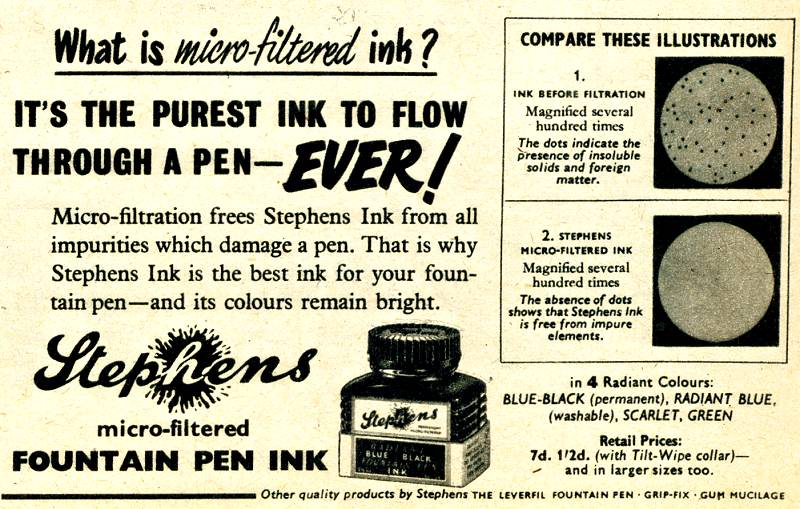 Stephens Ink
Stationery etc - Ink
What is micro-filtered ink? It's the purest ink to flow through a pen - Ever! Micro-filtration frees Stephens Ink from all impurities which damage a pen. That is why Stephens Ink is the best ink for your fountain pen - and its colours remain bright...
Views: 7,294 Year: 1953