Advert Museum
Advert Museum
Transport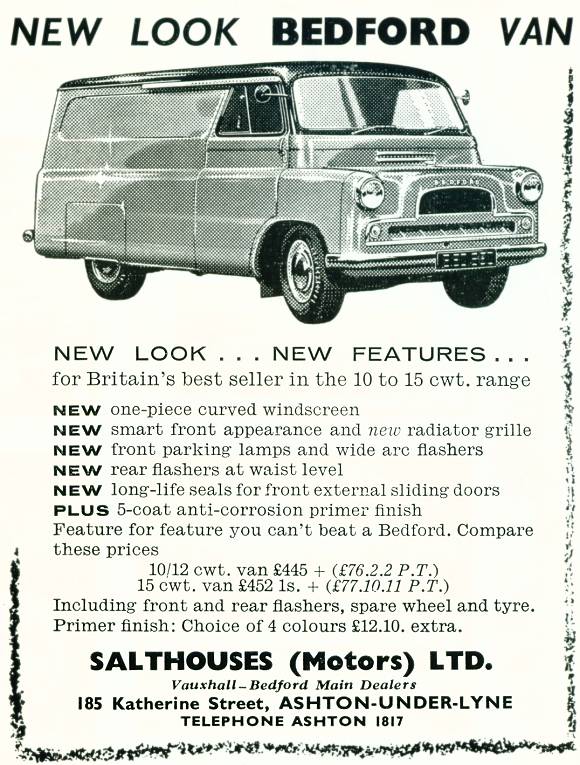 Salthouses (Motors) Ltd.
Transport - Commercial
New look Bedford Van. New look... New features... for Britain's best seller in the 10 to 15 cwt. range. NEW one-piece curved windscreen. NEW smart front appearance and new radiator grille. NEW front parking lamps and wide arc flashers. NEW rear flashers at waist level. NEW long-life seals for front external sliding doors.
Views: 19,661 Year: 1959 2 Comments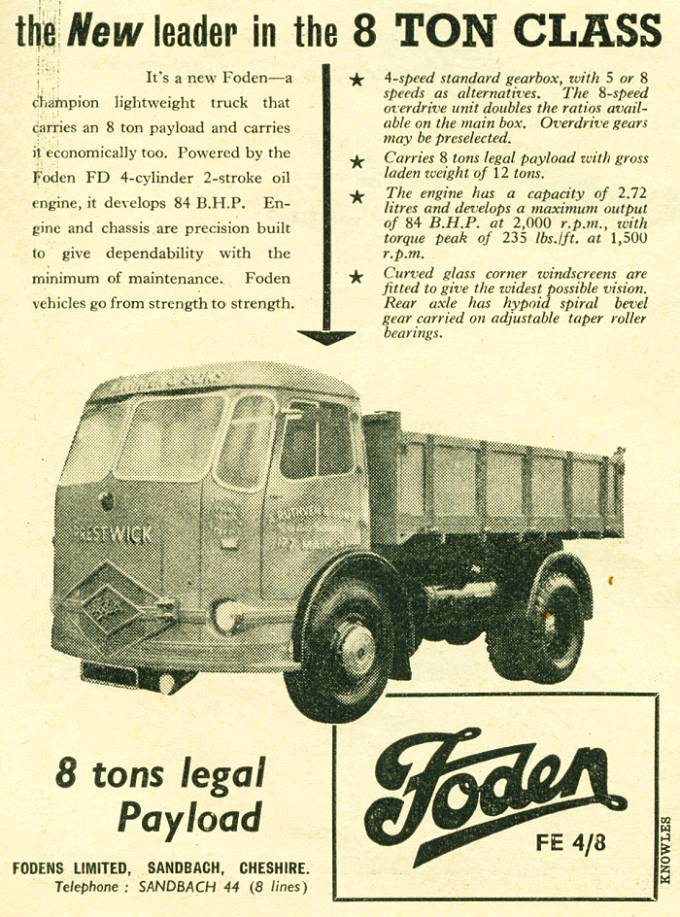 Foden
Transport - Commercial
The New leader in the 8 ton class. It's a new Foden - a champion lightweight truck that carries an 8 ton payload and carries it economically too. Powered by the Foden FD 4-cylinder 2-stroke oil engine, it develops 84 B.H.P...
Views: 6,715 Year: 1954 1 Comment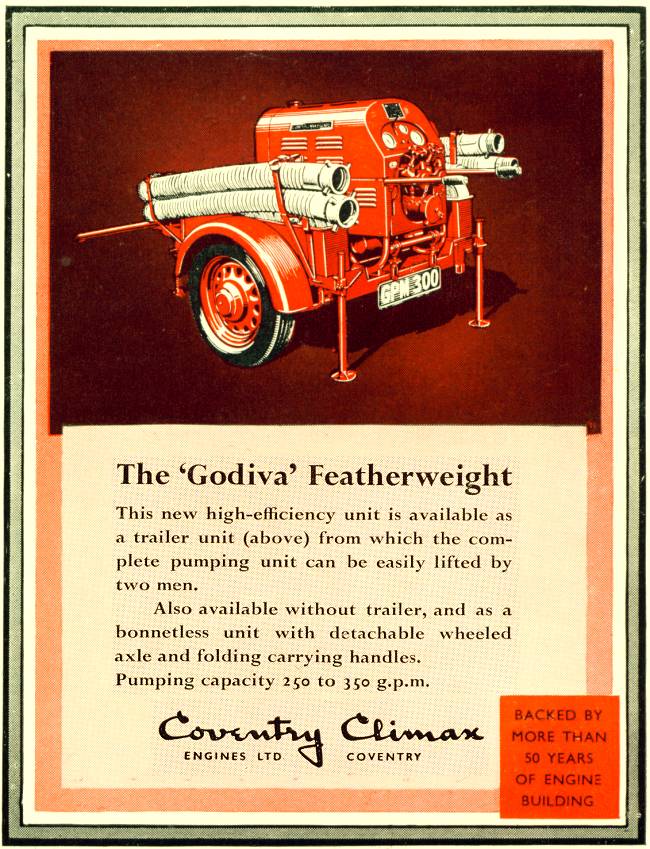 Coventry Climax Engines Ltd
Transport - Commercial
The 'Godiva' Featherweight. This new high-efficiency unit is available as a trailer unit (above) from which the complete pumping unit can be easily lifted by two men...
Views: 6,445 Year: 1954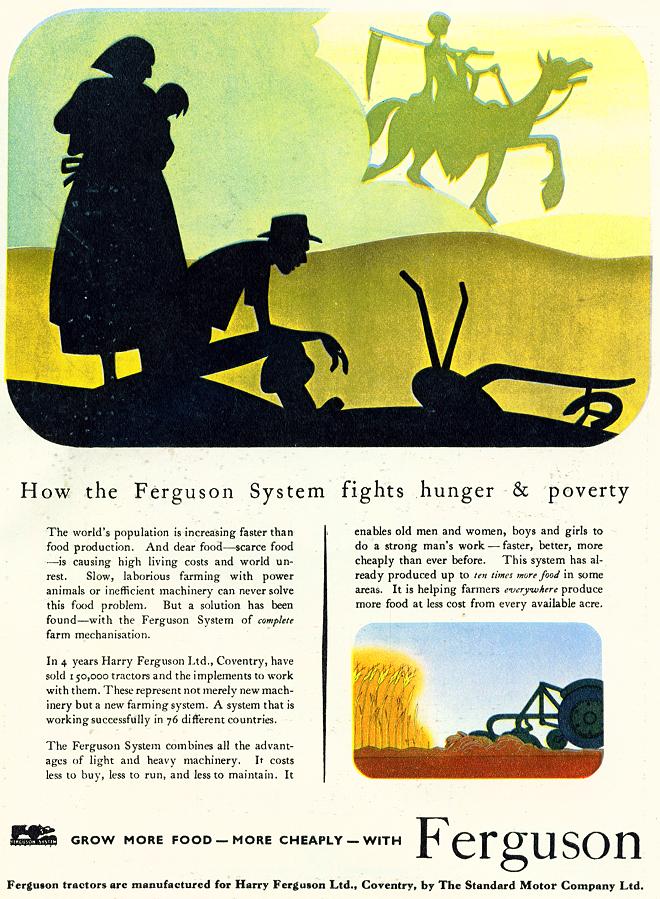 Ferguson Tractors
Transport - Commercial
How the Ferguson System fights hunger & poverty. The world's population is increasing faster than food production. And dear food - scarce food - is causing high living costs and world unrest...
Views: 5,190 Year: 1951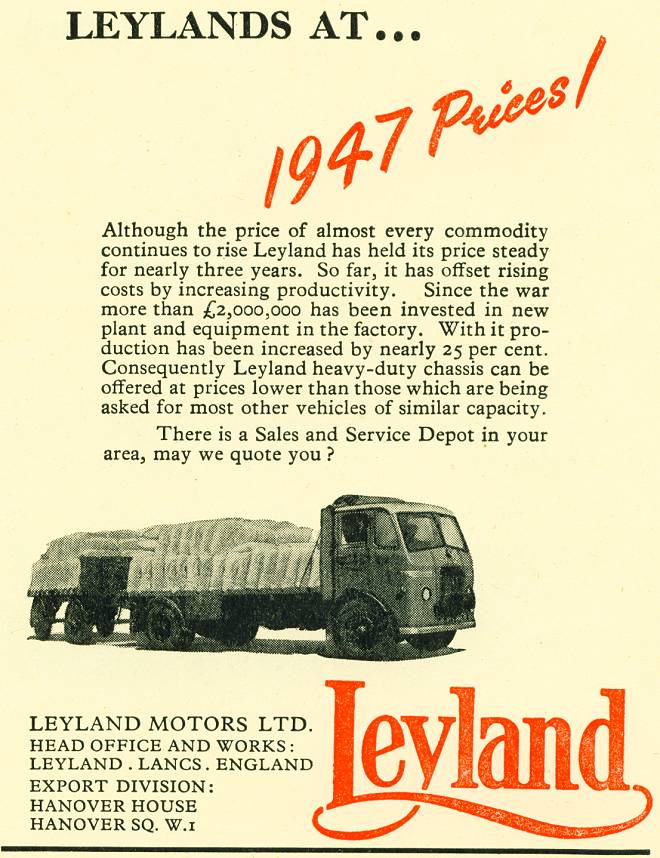 Leyland Motors Ltd
Transport - Commercial
Leylands at... 1947 Prices! Although the price of almost every commodity continues to rise Leyland has held its price steady for nearly three years. So far, it has offset rising costs by increasing productivity.
Views: 5,771 Year: 1950