Advert Museum
Advert Museum
Household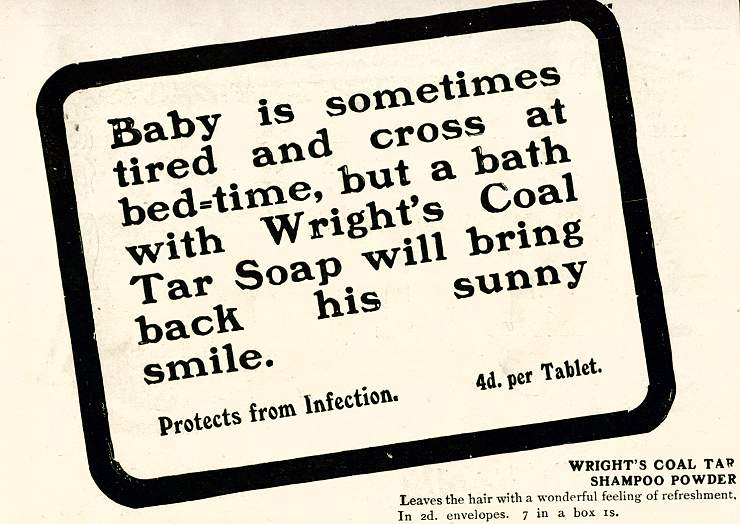 Wright's Coal Tar Soap
Household - Soap
Baby is sometimes tired and cross at bed-time, but a bath with Wright's Coal Tar Soap will bring back his sunny smile.
Views: 6,302 Year: 1910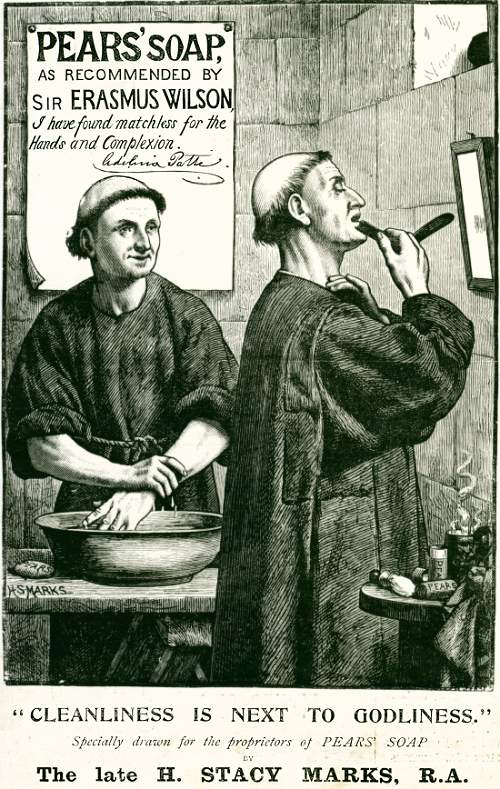 Pears Soap
Household - Soap
Pears' Soap as recommended by Sir Erasmus Wilson, I have found matchless for the Hands and Complexion. 'Cleanliness is next to Godliness'
Views: 10,976 Year: 1898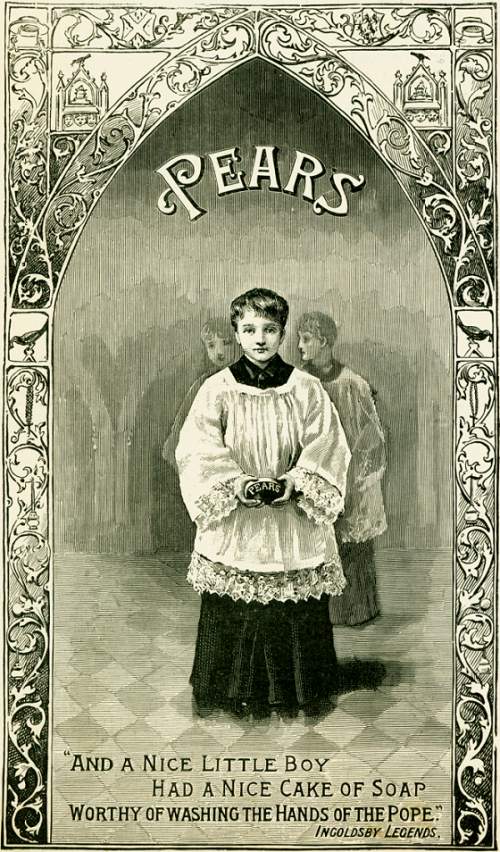 Pears Soap
Household - Soap
PEARS 'And a nice little boy - had a nice cake of soap - worthy of washing the hands of the Pope.'
Views: 6,820 Year: 1890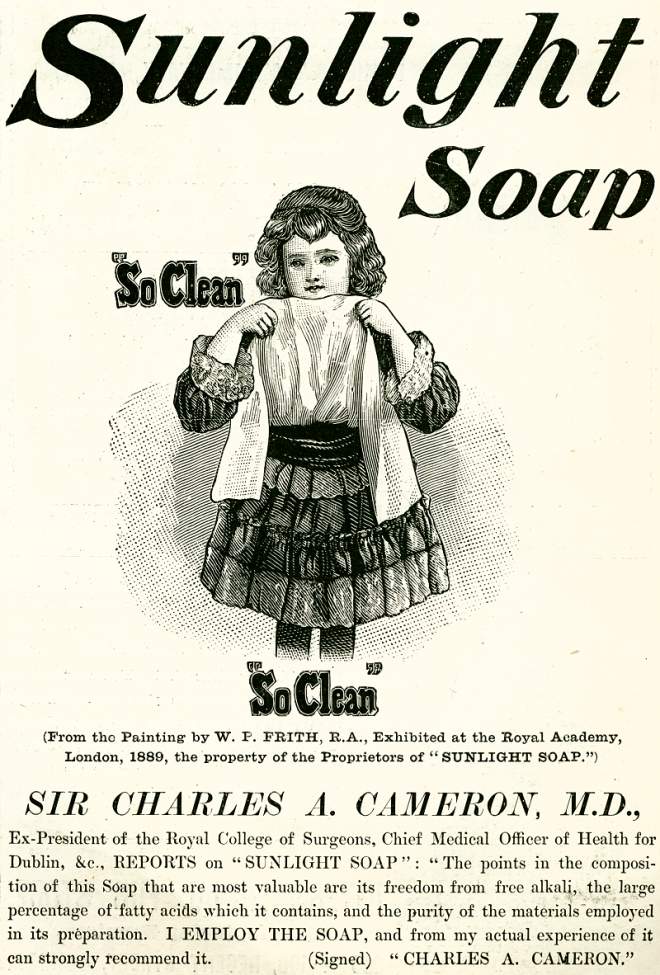 Sunlight Soap
Household - Soap
Sunlight Soap So Clean. ...I EMPLOY THE SOAP, and from my actual experience of it can strongly recommend it. (Signed) Charles A. Cameron.
Views: 7,245 Year: 1890
---