Advert Museum
Advert Museum
Household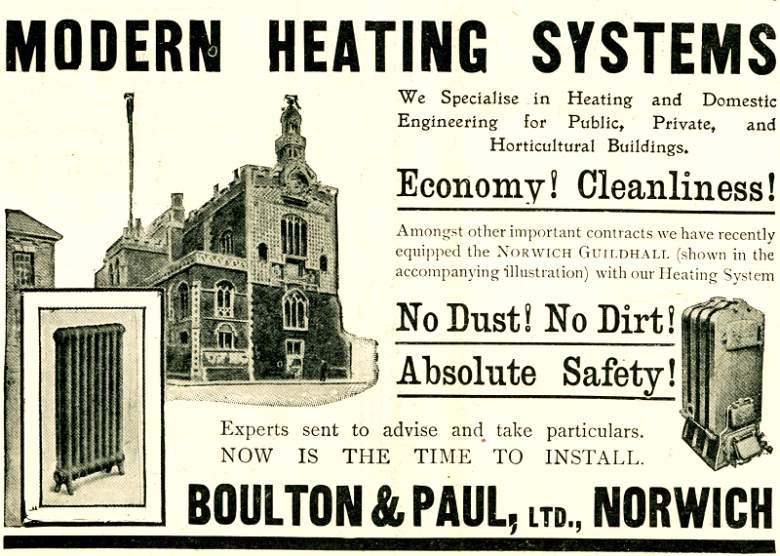 Modern Heating Systems
Household - Heating & Light
We Specialise in Heating and Domestic Engineering for Public, Private, and Horticultural Buildings. Economy! Cleanliness! Boulton & Paul, Ltd, Norwich.
Views: 4,742 Year: 1910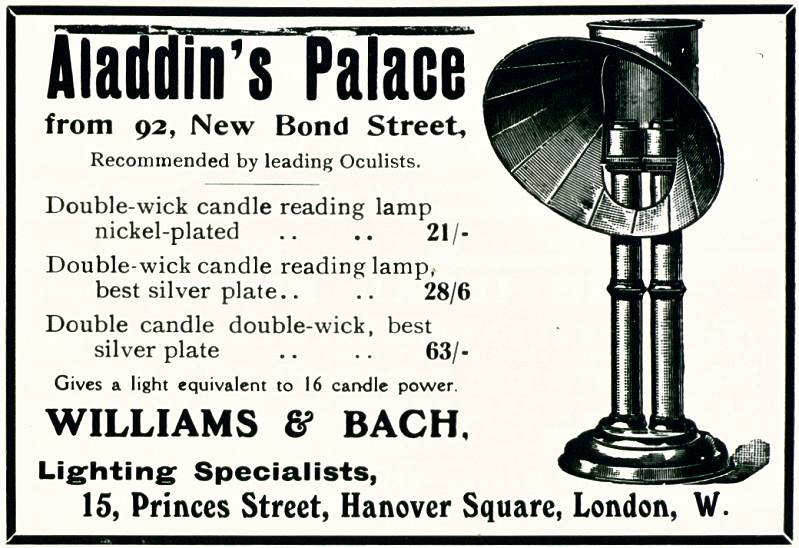 Aladdin
Household - Heating & Light
Aladdin's Palace from 92, New Bond Street, Recommended by leading Oculists. Double-wick candle reading lamp nickel-plated...
Views: 4,404 Year: 1908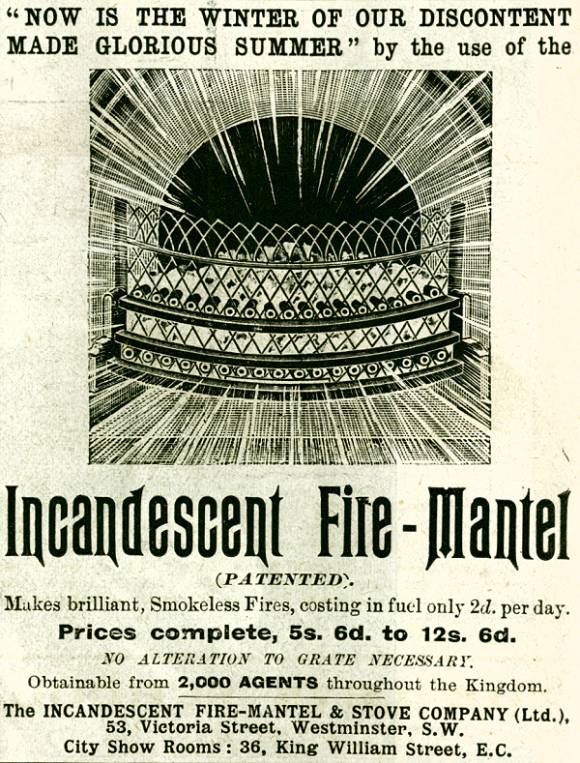 Incandescent Fire-Mantel
Household - Heating & Light
"Now is the winter of our discontent made glorious summer" by the use of the Incandescent Fire-Mantel. Makes brilliant, Smokeless Fires, costing in fuel only 2d. per day.
Views: 5,293 Year: 1897
---