Advert Museum
Advert Museum
Peter Robinson. The 'Rex' Tailor-Made Shirt
3 Comments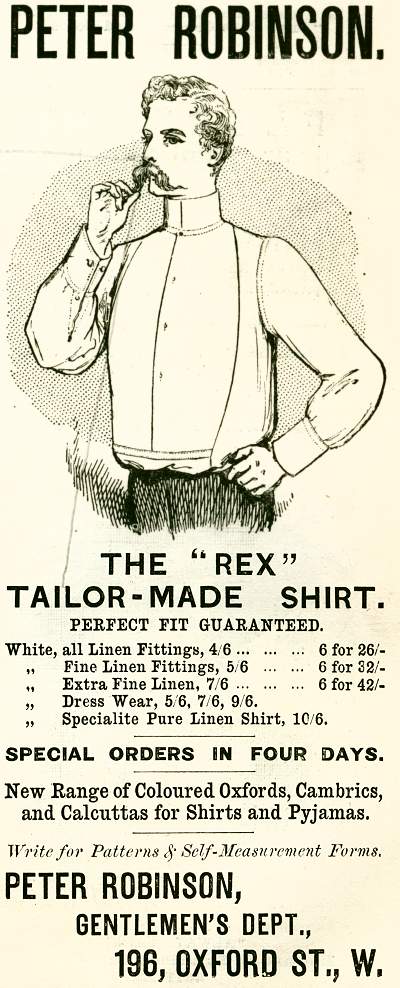 Peter Robinson. The 'Rex' Tailor-Made Shirt
Year: 1890
Views: 6,032
Item #: 111
Perfect Fit Guaranteed. Special orders in four days. New range of coloured Oxfords, Cambrics, and Calcuttas for Shirts and Pyjamas. - Peter Robinson, Gentlemen's Dept., 196, Oxford St., W.
Source: The Illustrated London News. April 12, 1890.
Comment by: dave marsh on 21st November 2007 at 23:40
Prisoners last request"Can I wear my Rex shirt".