Advert Museum
Advert Museum
Aladdin
1 Comment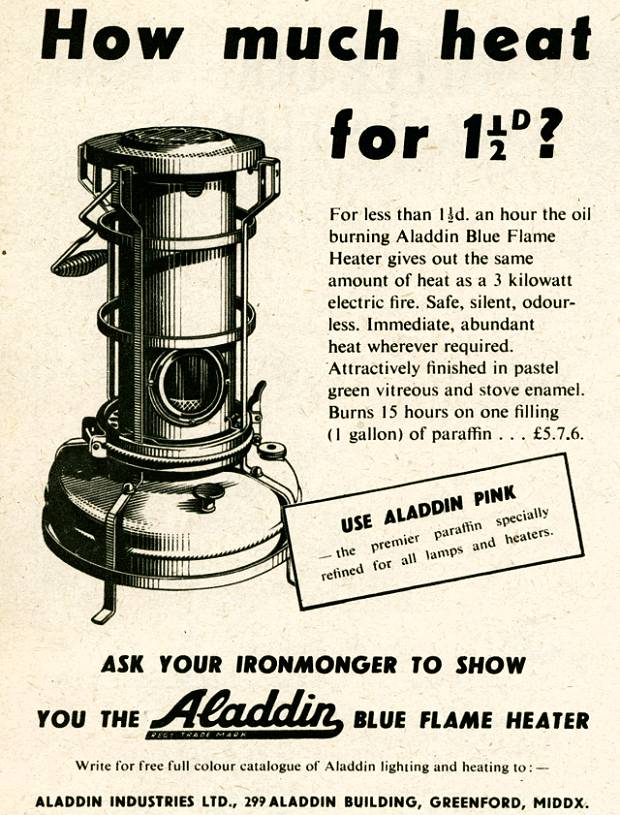 Aladdin
Year: 1953
Views: 8,183
Item #: 1281
How much heat for 1¬?d? For less than 1¬?d. an hour the oil burning Aladdin Blue Flame Heater gives out the same amount of heat as a 3 kilowatt electric fire...
Source: Picture Post. October 31, 1953
Comment by: Verity on 28th February 2013 at 15:37
These marvellous heaters were made in my home town and were real life-savers (including mine) in the very cold winters before central heating became normal!

Although we have central heating, I have just bought one of these early Aladdins in near perfect condition for £65. They are brilliant for indoors or outbuildings.

£5.7s 6d was a great deal of money to pay for this stove in 1953 - an average week's wage!