Advert Museum
Advert Museum
Fly BEA
1 Comment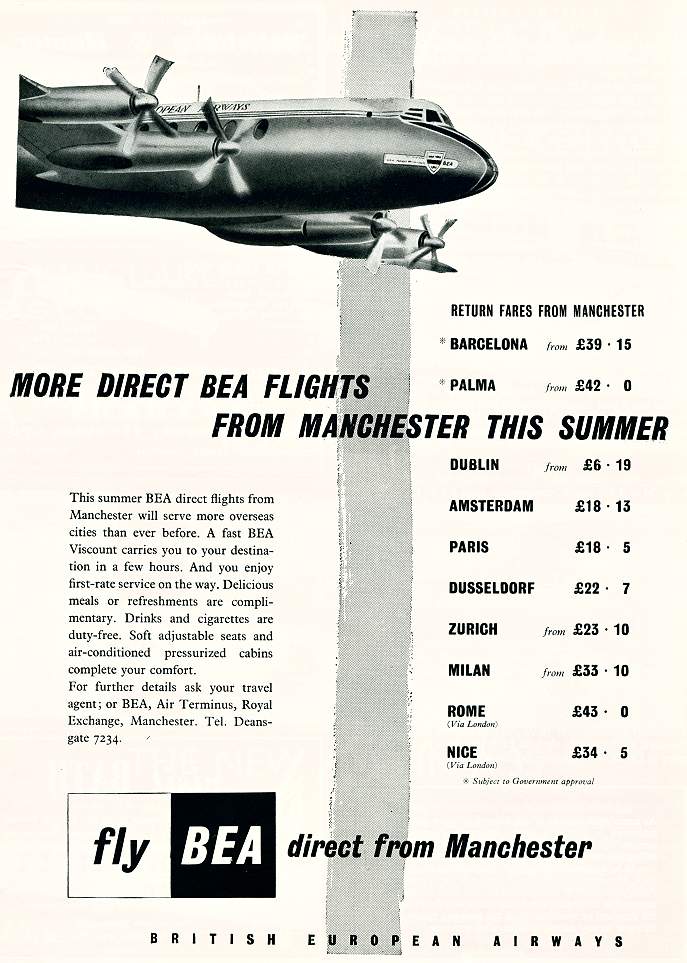 Fly BEA
Year: 1957
Views: 7,990
Item #: 140
More direct BEA flights from Manchester this summer. This summer direct flights from Manchester will serve more overseas cities than ever before. A fast BEA Viscount carries you to your destination in a few hours...
Source: Lancashire Life, February 1957.
Comment by: Jo Hayes Adelaide Australia on 12th January 2009 at 02:07
These prices don't seem much different to today's specials.