Advert Museum
Advert Museum
County Garage (Manchester) Ltd.
1 Comment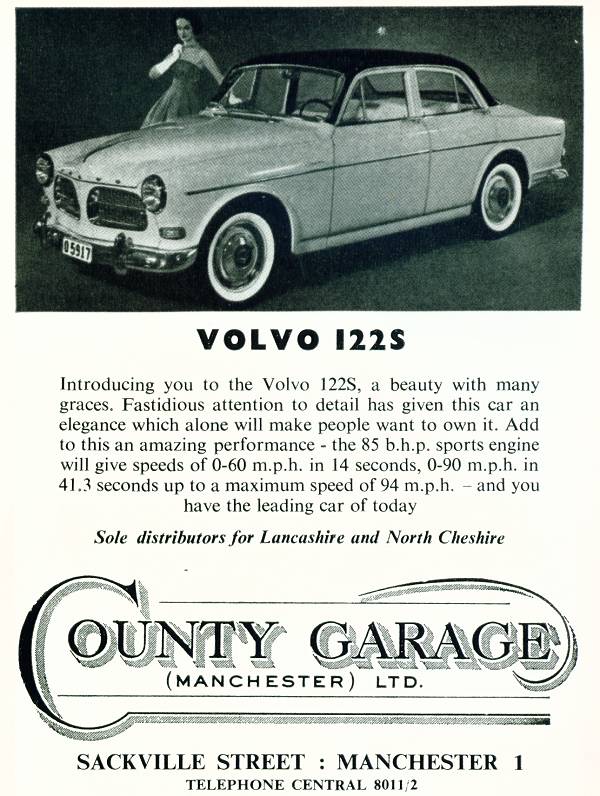 County Garage (Manchester) Ltd.
Year: 1959
Views: 23,606
Item #: 196
Introducing you to the Volvo 122S, a beauty with many graces. Fastidious attention to detail has given this car an elegance which alone will make people want to own it...
Source: Lancashire Life, March 1959.
I had volvos all my married life one dealer said i dud not know how to drive as i was a woman and another as I was off to a wedding that I would have to come back in an hour so I bought a mercedes E class nevet will have a merc again as they treat female engineers badly.