Advert Museum
Advert Museum
Salthouses (Motors) Ltd.
2 Comments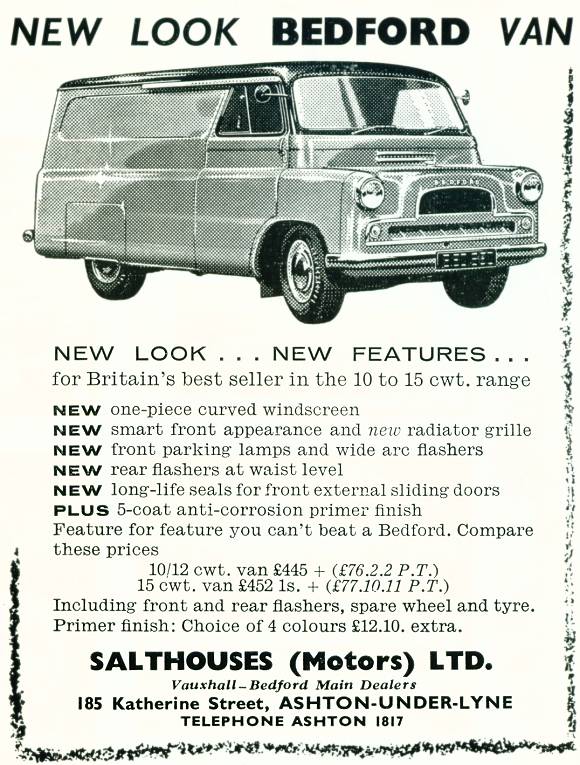 Salthouses (Motors) Ltd.
Year: 1959
Views: 19,894
Item #: 204
New look Bedford Van. New look... New features... for Britain's best seller in the 10 to 15 cwt. range. NEW one-piece curved windscreen. NEW smart front appearance and new radiator grille. NEW front parking lamps and wide arc flashers. NEW rear flashers at waist level. NEW long-life seals for front external sliding doors.
Source: Lancashire Life, March 1959.
this was a great van my father had two, I worked in the spray booths at luton and worked on the last c.a. van and the first c.f. which was in light blue i can not remember the colour of the last c.a.
Comment by: Sara on 18th February 2012 at 22:52
Great to see the adverts for Salthouses (motors) Ltd. Salthouses was owned by my grandad and his brother and I had never seen these adverts before.