Advert Museum
Advert Museum
W. Bradley Ltd
5 Comments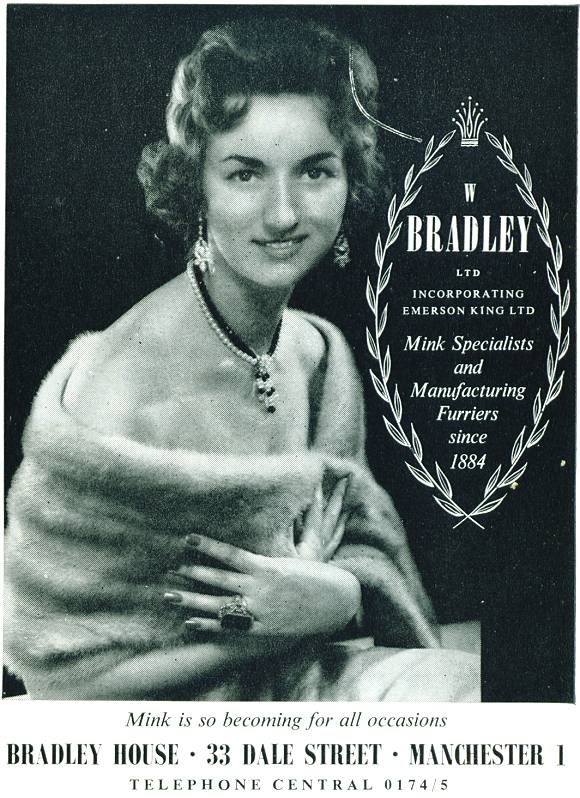 W. Bradley Ltd
Year: 1958
Views: 6,867
Item #: 221
W. Bradley Ltd Incorporating Emerson King Ltd. Mink Specialists and Manufacturing Furriers since 1884. Mink is so becoming for all occasions.
Source: Lancashire Life, November 1958.
Hi,

I wonder if anyone can help me out I recently was gifted a vintage Bradley mink fur jacket and matching hat just wondering what the value would be on it as there not much information to go on?
Comment by: Christine on 5th February 2012 at 18:22
Last year I bought a W Bradley coat at an antiques shop in Liverpool & would love to know more about the coat & the company (eg what fur it is). On the back of the fur is a stamp MA something, maybe an 'B' or an 'R', & REGIS. It's a beautiful coat & I always get compliments when I wear it.
Any luck yet Dash? Only just realised you were looking!
Comment by: Dash Spaceski on 31st December 2007 at 23:21
For real. I'm gonna try some more info.