Advert Museum
Advert Museum
Loxham's
1 Comment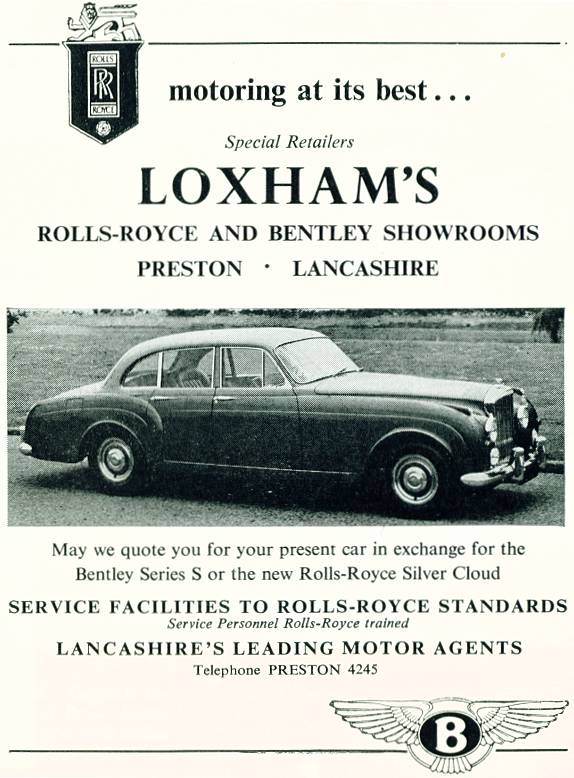 Loxham's
Year: 1958
Views: 7,981
Item #: 229
Motoring at its best... Special Retailers Loxham's. Rolls-Royce and Bentley Showrooms, Preston, Lancashire. May we quote you for your present car in exchange for the Bentley Series S or the new Rolls-Royce Silver Cloud.
Source: Lancashire Life, November 1958.
I am looking for a photograph of FRED HOWSON, the former manager at Loxham's, Corporation Street, Preston, whom George Formby bought cars at circa. 1940s/50s.
I am writing a book on Fred Howson's daughter, Pat, who was engaged to George Formby in 1961. The book, to be published in 2015, is titled: "Formby's Lost Love". I would be grateful for any correspondence.