Advert Museum
Advert Museum
Neverill Old Salts
2 Comments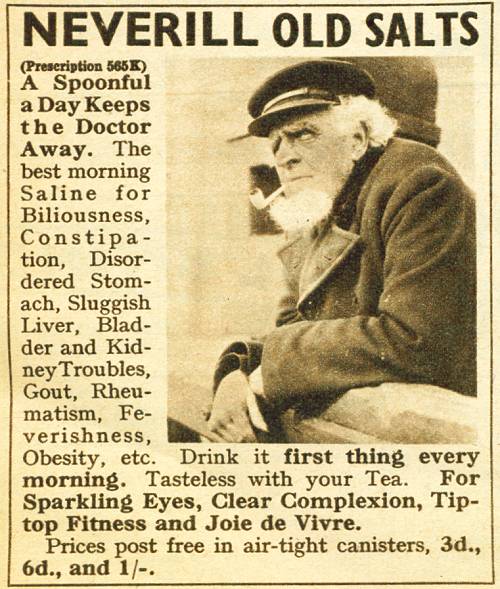 Neverill Old Salts
Year: 1936
Views: 5,441
Item #: 289
A Spoonful a Day Keeps the Doctor Away. The best morning Saline for Biliousness, Constipation, Disordered Stomach, Sluggish Liver, Bladder and Kidney Troubles, Gout, Rheumatism, Feverishness, Obesity, etc...
Source: Weekly Illustrated. August 29, 1936.
Comment by: Tony Haslam on 21st June 2006 at 23:05
It certainly worked for the man in the photograph he is only 27 years old.