Advert Museum
Advert Museum
Imperial Typewriter Co. Ltd.
3 Comments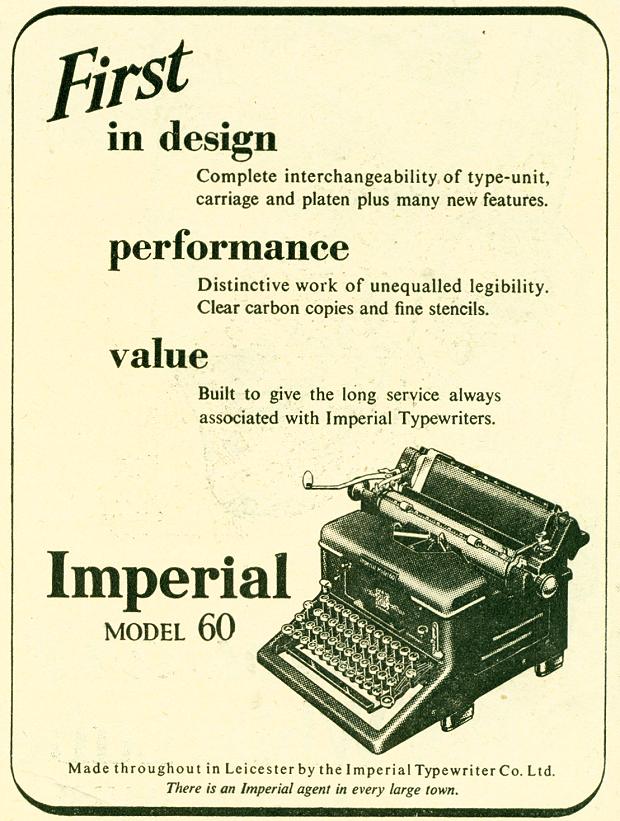 Imperial Typewriter Co. Ltd.
Year: 1950
Views: 8,454
Item #: 460
First in design - complete interchangeability of type-unit, carriage and platen plus many new features. Performance - Distinctive work of unequalled legibility. Clear carbon copies and fine stencils. Value - Built to give the long service always associated with Imperial Typewriters. Imperial Model 60.
Source: Punch. November 15, 1950.
Comment by: steve on 20th October 2012 at 11:46
I have this typewriter too! Does anyone know where I can get ribbon for it?
I am trying to find the value of this typewriter, it was left to by my mom when she passed away.