Not everyone wants to watch...
1 Comment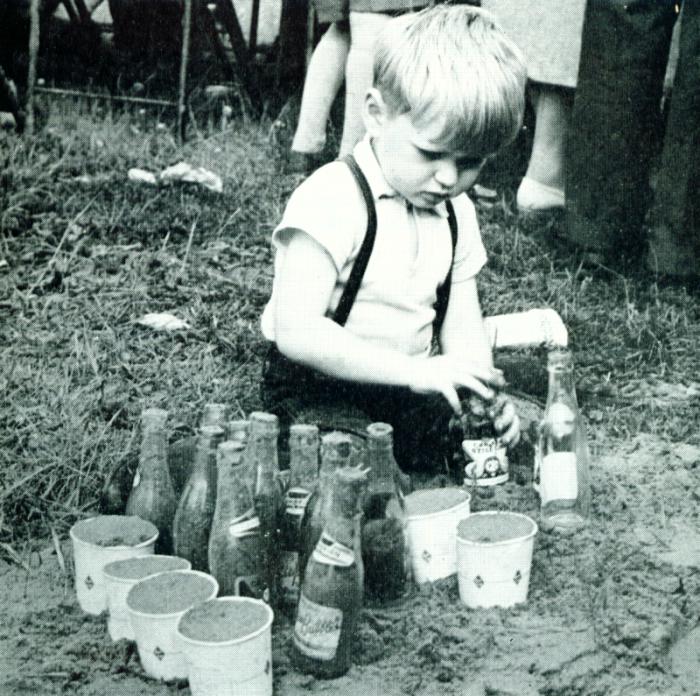 Not everyone wants to watch...
Year: 1958
Views: 14,209
Item #: 1595
...jumping, even at a horse show. While the rest of the crowd were wasting their time applauding the entrants this youngster found much more important work filling all the empty mineral bottles and tea containers he could find.
Source: Lancashire Life Magazine, August 1958
Comment by: Edward on 16th November 2011 at 00:56
Showed this picture to my grandsons, as they constantly criticise my braces, and cannot believe that all kids wore them in the 50's and60's, and very comfortable they were, and still are!