Test Match Victories
3 Comments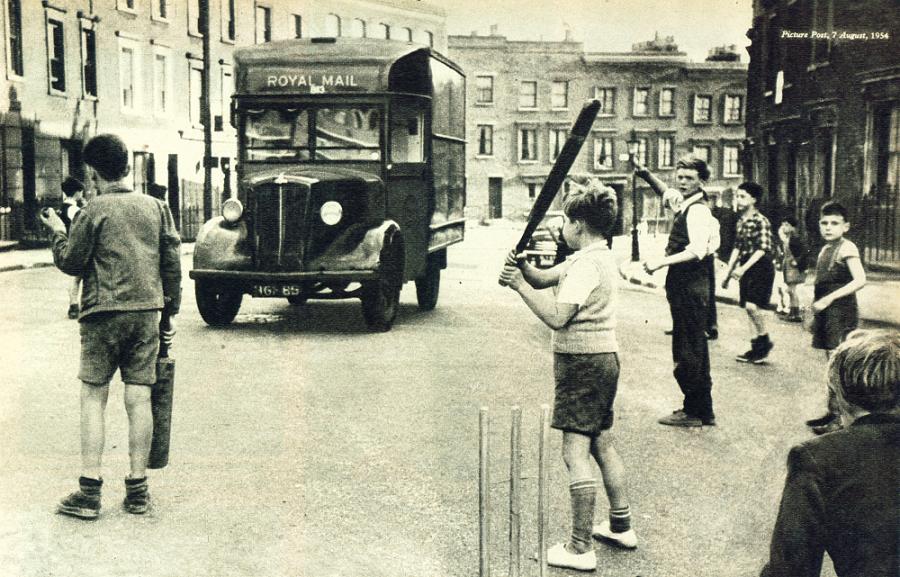 Test Match Victories
Year: 1954
Views: 12,130
Item #: 560
Test Match Victories may be won on the 'playing fields' off the Caledonian Road in North London, but it would be better for the children if the stumps were set in green fields.
Source: Picture Post. August 7, 1954
Comment by: Barry Smith on 9th April 2015 at 19:13
I lived off the Caledonian Road ( Lesly Street) in the 1940s.
3 stumps were painted on either side of the street for Summer. For Winter goal-posts were painted.
Comment by: Matthew on 4th September 2011 at 11:42
What luxury to have a set of stumps. We had to make do with a lamp post.
Comment by: Robert Taylor on 16th December 2010 at 19:32
Playing out was the big thing. I'm not sure how many people would use that phrase now. I remember playing out from lunchtime to dusk. You just turned up at home before it got dark. We went for miles. Amazing, it would not happen now.