Play Street
2 Comments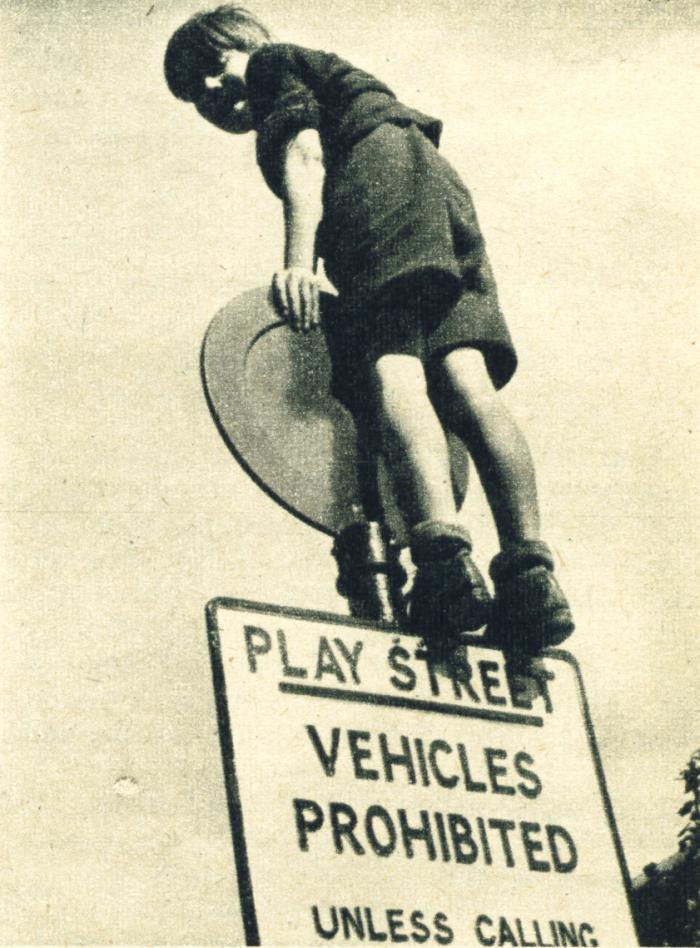 Play Street
Year: 1954
Views: 15,687
Item #: 561
Forbidding traffic to use the streets helps to save life and limb, but the provision of some forty play streets in London is no real solution to the problem.
Source: Picture Post. August 7, 1954
Comment by: mark on 25th April 2014 at 13:02
I used to play out in the local park. I was brought up in Sheffield and there were plenty of places to play. I would get home from school, get changed, have some food and then straight out. Mum was very strict about bedtimes so when i was younger I had to be back early. Mum put me to bed at 7pm so she wanted me back by 6.30pm. If I was late then she sent out dad to to fetch me. And then there was hell to pay when i got home. I wanted to play out until it later. I would lay in bed enviously listening to the younger kids playing out.
Often i would get very muddy and dirty in the park so when i got home mum would strip me down and turn the hosepipe on me. To be honest I don't blame her. We had expensive carpets and muddy boys and carpet do not go well together.
Comment by: Tom Walsh on 28th February 2012 at 01:03
Play Streets normally , read from Sunrise to Sunset.