Hick Hargreaves & Co. Ltd.
1 Comment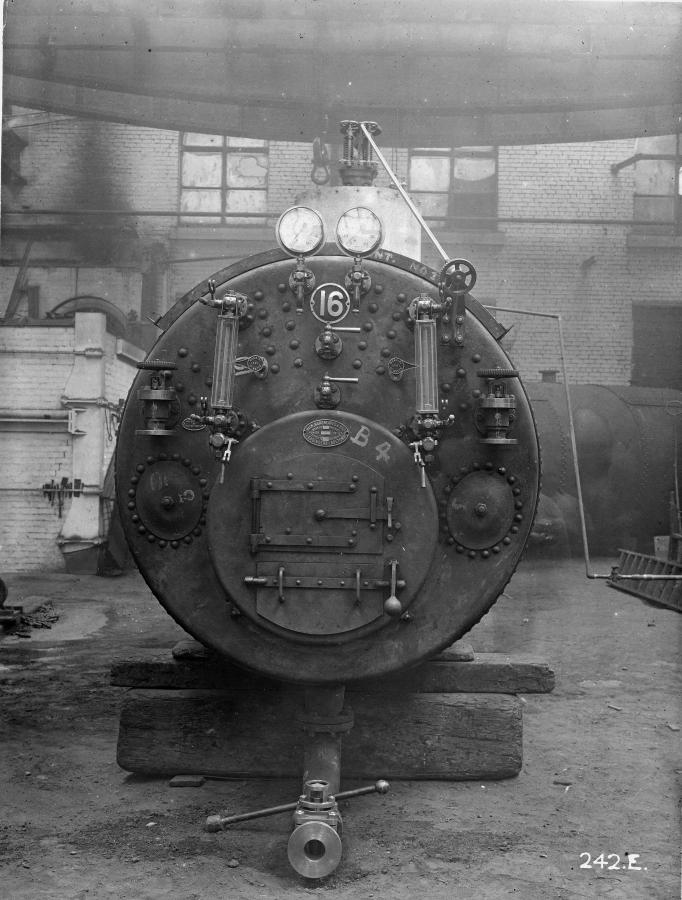 Hick Hargreaves & Co. Ltd.
Year: 1900
Views: 8,091
Item #: 989
Benjamin Hick, mechanical engineer and William Hargreaves firm "Hick, Hargeaves & Co." was based at the Soho Foundry in Bolton, Lancashire.
Source: Personal Collection of David Devine, Wigan
This is a Cornish boiler believed to be destined for one of HM Dockyards, it would appear to be undergoing a hydraulic pressure test before leaving the works. A "ghost" may be seen on the right hand side of the boiler indicating a very long time exposure.